This quest is available once you complete the quest Open Sesame.
Description
Edit
There's an old weaver who told me a story from when she was young. She touched a magic carpet, and from that moment forward, she dedicated her life to crafting something that was of equal quality.
Despite giving her entire life to the craft, she was never able to duplicate the level of craftsmanship that was employed in making that carpet she remembered from her youth.
She handed over what little money she had, entreating the Guild to discover the secret behind that masterwork. She would take it to her grave. I need you to go see if there's anything having to do with creating this carpet in the Mages's Tower, where the carpet is kept.
Completion message
Edit
You discovered an item used in the construction of magic carpets.
At Mage's Tower path B in the eighth continuous screen (fourth of path B), right before the entrance to the boss fight, there is a spinning wheel at the right of the screen. Click on it with the cursor to complete the quest.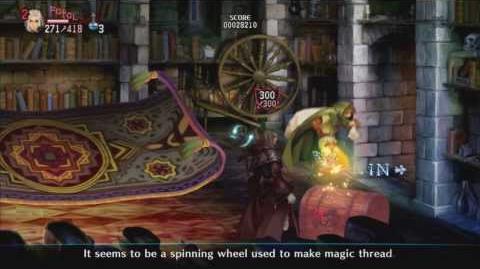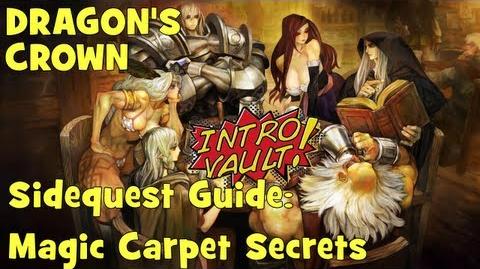 Ad blocker interference detected!
Wikia is a free-to-use site that makes money from advertising. We have a modified experience for viewers using ad blockers

Wikia is not accessible if you've made further modifications. Remove the custom ad blocker rule(s) and the page will load as expected.