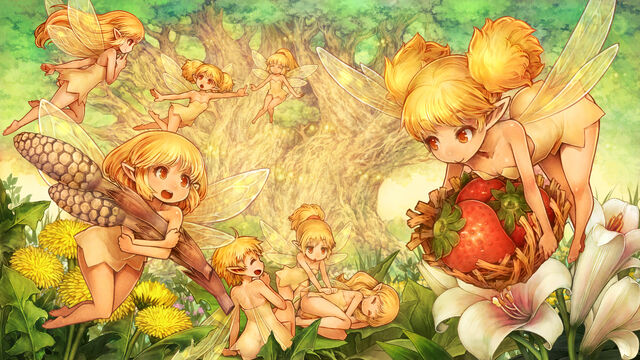 Art by SHIGATAKE. This treasure art is unlocked by completing the quest A Midsummer Day's Request.
The fairies trapped in the cage were dreaming. They come from the Great Forest, their home and the origin of the fairy race. It was where the fairy king used to rule, a paradise where all fairies could freely dance and sing.
On Walpurgis Night, demons, humans, and fairies could all celebrate together. If it is a dream, then everyone should be able to take part regardless of species. The fairies wish and hope that this night will come.
Ad blocker interference detected!
Wikia is a free-to-use site that makes money from advertising. We have a modified experience for viewers using ad blockers

Wikia is not accessible if you've made further modifications. Remove the custom ad blocker rule(s) and the page will load as expected.